CII - EEF Programmes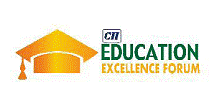 Thakur College of Engineering and Technology a trailblazer in industry-institute partnership is one of the first members of the Education Excellence Forum (EEF) launched by Confederation of Indian Industry (CII), western region. The Education Excellence Forum (EEF) aims at holistic intervention to address the issue of industry orientation of pedagogy, faculty development student learning to improve employability quotient.
The initiatives taken by CII under this forum include student and faculty industry visits, CxO Sessions, facilitation of curriculum development, functional webinars for students, bridge courses, employment and career guidance sessions for students and international linkages.
The Education Excellence Forum (EEF) started on Nov 01, 2014.
Single Point of Contact (SPOC) and Facilitator: Dr. Bijith Marakarkandy, Associate Professor, Information Technology
Events organized by CII
Programme
Objective
Number of participants from TCET
Date
Speakers
2014
Starting Your Own Start-Up
To encourage students to become entrepreneurs
620+
20th October 2014
Prof Mohan B. Rao, Associate Dean (EC), Indian Education Society-MCRC Mr. Vandan Shah, Managing Director, Sipra Diecastings Mr. Juggal Kapadia, Director, Kris Aero Services Mr. Debartha Banerjee, Director, Sampurn(e)arth Environment Solutions Mr. Ravi Dighe, Executive Vice-President, Aptech Ltd.
Interactive Session with Czech Universities Delegation
To explore possibilities for cooperation with Indian Universities, as well as study opportunities for Indian students and knowledge sharing.
3 Faculty
4th November 2014
Delegation of Presidents / Vice-Chancellor from Czech Republic Universities
6th CII Global Summit on Skill Development 2014
To bring in a more realistic, holistic view of the skill and talent landscape in India
7 Faculty
10th November 2014
Dr Peter Ebell ,Central Institute of Technology, Australia, Jayant Krishna, Regional Head TCS Dilip Chenoy , MD and CEO , NSDC Ninad Karpe, CEO and MD , Aptech Dr. Sandhya Chintala, Vice President , NASSCOM
3rd India Australia skills Conference: SKILLS FOR BETTER BUSINESS
To prepare both Australian and Indian delegates for mutually addressing various skills and workforce development issues facing both countries
7 Faculty
11th November 2014
Ian Macfarlane, Industry Minister , Australia Anita Rajan, COO Tata Strive Mr Phil Cox,CEO Hunter Tafe Mr Atul Bhatnagar(COO-NSDC) Mr. Stephen Conway (CEO-TAFE) Mr.Lary Davies(CEO-ACPT)
Latest Development in Cloud Computing
To discuss the latest trends in Cloud computing and to help identify research areas in the field.
64 Faculty
11th November 2014
Mr. Deepak Mane, Cloud Consultant, TCS
CII Green Conclave 2014 A Step toward Greener Tomorrow
Making all the stakeholders environment conscious emphasizing on the need for recycling , saving energy , new way for generating energy, water conservation, solar power & biomass usage and green energy solution.
5 Faculty
18th November 2014
Ms. Meher Pudujee, Chairperson, CII Pune Zonal Council and Chairperson, Thermax Ltd. Mr. Nitin Chalke , Conclave Chairman and Convenor. Mr. Pradeep Bhargava , Chairman, CII Environment & Recycling Council and Director Cummins india Ltd.
Women in Leadership
To support women throughout their careers - to empower; engage and enable them to rise to the best of their capabilities through training, mentoring and the creation of an associative model that all professional women can benefit from.
5 Faculty
20th November 2014
Ms. Nikki Randhawa Haley, Governor of South Carolina, U.S.A. and Ms. Pankaja Munde (Minister for Rural Development & Water Conservation, Women & Children Development, Government of Maharashtra)
Integration of R & D and consultancy with academics
Industrial visit to L&T (Power Lab and Heavy Engineering Fabrication facility) for the faculty members as part of the STTP
45 faculty
15th December 2014
Ms Sangeeta Vazirani
Ms. Nimita Raut
2015
Meeting with Dr. Mvuyo Tom, Vice Chancellor of Fort Hare University (UFH), South Africa
To exchange views/opinions on the state of Education in India and South Africa
2 Faculty
27th January, 2015
Delegation from UFH, South Africa
Industrial visit to Bluestar manufacturing facility (AC/ Refrigeration), Wada
To expose students to manufacturing processes for teaching-learning enhancement
40 (37 students and 3 faculty)
16th February 2015
Mr. Ajay Devpujari, Plant Head, Bluestar
MULTICON 2015
Chief Guest address aimed at making participants aware of industry requirements and expectations.
1200+
27th February 2015
Mr.Sunil Khanna, President, Emerson Network Power Systems, India
EEF IWN mentorship programme
Mentorship sessions for female students under the initiative called '100 hours of change'. It is the first of its kind programme that connects senior and successful women executives with students
100+
13th March 2015
1. Jayashree Shetty, Chief Compliance officer, Janssen India
2. Rajani Athreya, Head, Human Resources for Thomson Reuters (I) Pvt Ltd
CII, Western region Annual Meeting, Make in India: Achieving growth and creating social impact
To facilitate discussions on industrial policy leadership and sustainability.
3 Faculty
16th March 2015
Sanjay C Kirloskar Deputy Chairman – CII Western Region Chairman & Managing Director Kirloskar Brothers Ltd. Ajit Singh Consul General Consulate General of Singapore, Mumbai. Apurva Chandra, IAS Principal Secretary Industries Department Government of Maharashtra Ashish Kundra, IAS Administrator Daman & Diu, Dadra & Nagar Haveli Prof. Tan Kong Yam Co-Director Asia Competitiveness Institute Lee Kuan Yew School of Public Policy National University of Singapore Dr Radhakrishnan Pillai Author, Corporate Chanakya and Director Chanakya Institute of Public Leadership (CIPL)
Importance of Financial Planning for Women
Tailored advice that would help women become confident and knowledgeable about financial matters
19th March 2015
Forthcoming
CII, Higher Education Summit 2015-'Policy Impetus & Industry-Institution Partnership'
To facilitate deliberations between Industry, Institution and Policy Makers on the various issues related to employability, entrepreneurship, innovation, global linkages
4 Faculty members and 5 students
8th September 2015
Logistics Summit 2015
To facilitate discussions on how logistics can provide fast-cycle distribution system for e- commerce industry.
2 Faculty member
30th October 2015
2017
National Marketing Summit, Digital, The New Normal of Marketing
National Marketing Summit, Digital, The New Normal of Marketing was jointly organized by the Confederation of Indian Industry (CII) and Government of Maharashtra with an objective of developing marketing science particularly in the age of digital and social media in India. The summit had participants which included Industry chairman, Business heads, Directors, senior executive in Marketing and Analytics department and academicians
3 faculty members
30 January, 2017
Multicon – W 2017
Chief guest address
Naresh Manohar Patil
Deputy Chief Sustainability Officer
Mahindra and Mahindra Limited
1200+
24th February 2017
CII WR Higher Education Summit 2017
Bringing business leaders in direct contact with upcoming talent, we aim to spark communication between the leaders of today and tomorrow, thus forging better understanding of requirements on either side.
4 faculty member and
23rd August 2017