Zephyr-2016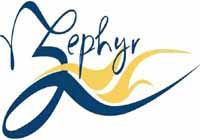 Zephyr 2016 'Startup India', the technical fest of TCET, was celebrated from 30th September-2"d October 2016. The various type of events included technical events like TPP, Tech Debate, Robowars, IC Racers etc; Fun events comprised of Scavenger Hunt, Treasure Hunt, Glow TT, Laser Tag, Circuit Breaker etc; and how can one forget about the LAN Games like DOTA-2, NFS, Counter Strike and Ground Events Box Cricket, Rink Football, Human Foosball, Blind Volleyball which were major crowd luring events. The 3-day fest witnessed an approximate crowd of 6000+ which made the sponsors like Edelweiss, Solace, and Endeavour, WERT, Save Pocket Money etc., happy and content. Technical Festival was organized to enhance the technical skills as well as managerial skill which will enhance the overall skill of the student through various platforms with the keen vision that further it would help in the augmentation of name, fame, and growth of the institute.
On 1st day i.e 30th September 2016, inauguration was done by around 10:00 am Principal , Deans, I/C Director of MCA after that tech fest was declared open and it went up for three days till 2"d October, 2016.
On 2nd day of TCET'S ZEPHYR, PA was organized which was the major attraction for the crowd and it filled the event with great enthusiasm and energy.
The 3rd day of the fest was marked by the presence of grandiose crowd who had been waiting eagerly for the most monumental event: 'The Footloose' wherein Different crew had been called upon for B-Boeing dance battle. Also a famous Dance group named 'XIX' gave an outstanding performance which every liked.