---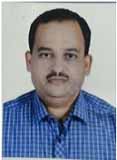 Welcome to Mechanical Engineering at TCET. The Department of Mechanical Engineering started from the academic year 2012-2013 with an intake of 120. Our Department is one of the best among all Engineering colleges in Mumbai University. The Department is providing the latest technology based facilities for conducting experiments and carrying out research Each of our faculty members is ready and willing to work in their research specialty with capable students on individual projects. Our faculty has five major domains of research: manufacturing, Design, Thermal, Energy and Mechatronics. All these areas strongly support the growing automotive and manufacturing economy in the state and the region. Our goal for undergraduate students is to give them a high-quality engineering education that includes hands-on experience. Our objective is not to merely produce professionals capable to serve their own needs but endeavor to serve the society with great concern for human values. We love nurturing talent to its full bloom at TCET. The Mechanical Engineering Department invites the deserving, dedicated & enthusiastic students to join us and cultivate their bright future to enjoy the fruits later. Industries of all varieties do require a large number of mechanical engineers. So there is unlimited scope for employment and higher study to secure a bright future for those opting to become Mechanical Engineers. I wish success in your endeavor to join us on the journey of quality education & to have a great learning experience with my excellent, loving & caring team.
Dr. Siddesh Siddappa
Head of Department & Professor
---
Department Vision
"To become a department of eminence in the field of Mechanical Engineering"
Department Mission
"To deliver an excellent undergraduate engineering program that prepares students for successful careers with social sensitivity, and also actively promote the culture of research amongst students and faculty."
Programme Educational Objectives
PEO1. To prepare learner with sound foundation in the mathematical, scientific and engineering fundamentals.
PEO2. To prepare Learner to use modern tools effectively in order to solve real life problems.
PEO3. To prepare learner for a successful career in Indian and Multinational Organisations and to excel in their postgraduate studies.
PEO4. To encourage and motivate learner's in the art of self-learning.
PEO5. To inculcate a professional and ethical attitude, good leadership qualities and commitment to social responsibilities in the Learner's thought process.
PEO6. To prepare students for successful career in the industry by identifying and upgrading the gaps between the curriculum and industries requirement .
Programme Outcomes
PO1. Ability to apply knowledge of mathematics, science and engineering.
PO2. Ability to formulate and solve real life problems.
PO3. Ability to design and conduct experiments, as well as to analyze and interpret data.
PO4. Ability to design a system, component, or process to meet desired needs within realistic constraints such as economic, environmental, social, political, ethical, health and safety, manufacturability and sustainability.
PO5. Ability to function on multi-disciplinary teams.
PO6. Ability to work in teams and apply interpersonal skills in engineering contexts.
PO7. Ability to identify, formulate and solve engineering problems.
PO8. An understanding of professional and ethical responsibility.
PO9. Ability to communicate effectively.
PO10. The broad education necessary to understand the impact of engineering solutions in a global, economic, environmental, and societal context.
PO11. Recognition of the need for, and an ability to engage in life-long learning.
PO12. Knowledge of contemporary issues.
PO13. Ability to use the techniques, skills, and modern engineering and computer tools necessary for engineering practice.
Major Subjects
Basic Engineering: Engineering Mechanics, Engineering/Machine Drawing, Thermodynamics, Strength of Materials, Industrial Electronics etc.
Core Engineering: Machine Design, Theory of Machines, Mechanical Vibrations, Mechanical Measurements and Metrology, Dynamics of Machines, Heat & Mass Transfer, Fluid Mechanics, Production Process, Material Technology, Manufacturing Planning and Control etc.
Advanced Engineering: Digital Signal & Image Processing, Cloud Computing, Software Project Management, Information Storage Management and disaster Recovery, Data Warehousing Mining and Business Intelligence, Simulation & Modeling etc.
Application based : Power Plant Engineering, Cryogenetic Engineering, Industrial Robotics, Piping Engineering, Automobile Engineering Non Conventional Energy Sources,etc.
Highlights
| | |
| --- | --- |
| Year of establishment | : 2013-14 |
| Program offered | : 04 years B.E. in MECHANICAL ENGINEERING |
| Faculty strength | : 25 |
| Professional chapter | : ASME-TCET |
| No. of Batches graduated | : First batch will pass in 2015-16 |
| Student membership | : ASME, NSS,ISTE |
| Number of Labs | : 10 |
| Number of Class rooms | : 06 |
| Common Facilities | : Seminar Hall-01,02,03 ,Digital Library |
Result Highlights
Best Practices (Student-Centric)
Academic delivery as per the curriculum of UOM.
Teacher-Guardian scheme to do councelling of students.
Orientation programs/Seminar/workshops,Conference etc.
Training/ISO awareness programme.
Student Developement Programme(SDP).
Continuous monthly monitoring of attendence.
100% syllabus Coverage & Remedial Coaching.
Doubt clearing session.
Mini project implementation at S.E. and T.E. level to develop practical approach.
Quality Improvement Programme and R&D activities.
Industry-Institute interaction via Industrial visit ,Internship in semester breaks.
Encouragement to participate in various competitions like Gocart,3D modeling etc.
Faculty Highlights
Publication
Publications
Number of Faculty members
Number of Publications
ICWET + Multicon-W Publication
24
19
International/National Journals
10
11
National/International Conferences
14
21
Modules Publication
09
06